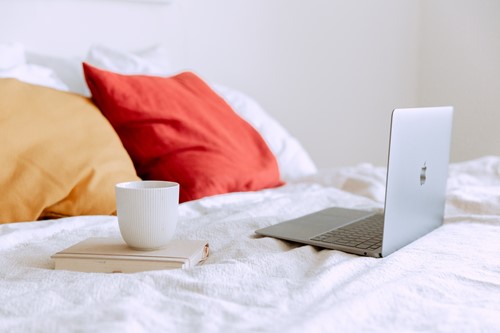 Inspiration for interior design can come from many places. If you're trying to find some new ideas, one easy way is by learning about the latest trends in interior design. There are plenty of up-and-coming trends to inspire you if it's time for an upgrade to your bedroom décor. Here are some of the major bedroom design trends to know:
Sustainable bedding
Sustainability is an ever-rising concern and a popular trend in interior design. When decorating your bedroom, consider sustainable bedding as a starting point. Organic fabrics, recycled materials or sustainable fibers like bamboo are likely to increase in popularity and variety. You can already find organic cotton and bamboo bedding at major retailers with myriad options to choose from.
Bold colors
Soft neutrals will always be bedroom design favorites, but the trend has begun to lean into the warmer and bolder tones. Orange, caramel, burgundy and mustard have come to the fore both in major elements like bedding and smaller details like lamps and decorative pillows. Accent walls are an excellent way to try out this trend without committing to an entire room makeover. You can also start small by adding these bold, nature-inspired colors to wall décor and other accessories.
Don't forget the guest room
As it becomes more common to invite guests into our home, the guest bedroom is returning to prominence in many households. If you have converted a guest room for another purpose, trends suggest revamping the space to create a welcoming place for guests to sleep. Some easy and trending ways to refresh a guest bedroom include new paint, more colorful bedding and simple yet comfortable accent furniture. Try a bold pattern on throws or pillows to add color and depth to the room to make it a highlight rather than an afterthought.